Launch of IndustrySafe's Training Content and 5.8 Release
Next month, the IndustrySafe Safety Software Team is excited to launch IndustrySafe's 5.8 release, which contains a new email editing tool, which will allow IndustrySafe administrators to edit the subject lines and bodies of IndustrySafe's email notifications, as well as determine which fields will display in notifications.  In addition, the 5.8 release will also offer online safety training courses that our customers can purchase as add-ons to the Training Module.
With this training content add-on, training managers, employees, and even contractors will be able to sign up for, view, and complete online safety training courses directly from the Training Module.
Interested in learning more about IndustrySafe's training content? Contact us to schedule a demo.
For a full list of the many popular safety training courses that will be available in our catalog, and to play short preview videos of our courses, visit the IndustrySafe website's new Safety Training Catalog.
To learn more about IndustrySafe's 5.8 update, please review our 5.8 release notes or sign up for one of our upcoming webinars.
Visit IndustrySafe at the ASSE Expo
On June 26-28, members of the IndustrySafe team will be attending the American Society of Safety Egineers (ASSE) Expo in Atlanta, Georgia.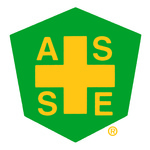 Look for us at booth #1444, where our sales team will be fielding questions and performing product demonstrations of our new training content, as well as the other features and functionality of our 5.8 release.
Contact us to schedule a private meeting or demo.
2016 Events
Please visit us at these events:
June 26-28, 2016
ASSE Expo
Look for us at booth #1444
Atlanta, GA
October 17-19, 2016
NSC National Conference
Look for us at booth #1578
Anaheim, CA
November 29-30, 2016
OSHA Oil & Gas Safety Conference
Houston, TX